As a leader in luxury bathroom fittings, over the last 33 years, The Water Monopoly has built an international reputation for supplying some of the world's most beautiful bathrooms. Our wonderful new showroom in North West London provides 5000sq ft. of space devoted to showcasing both one-off originals and the reproductions inspired by them.
The constantly changing stock includes antique copper tubs, ceramic baths and basins, glamorous tri-fold mirrors, swan-neck taps and canopied shower units. Sitting side-by-side with the originals are faithful reproductions of fireclay tubs in stone and resin, and cast iron baths made from recycled brake discs, all of which are manufactured in the uk.
Foundation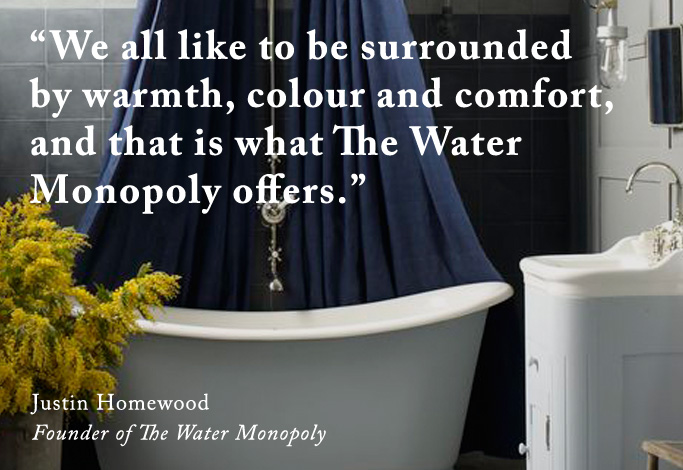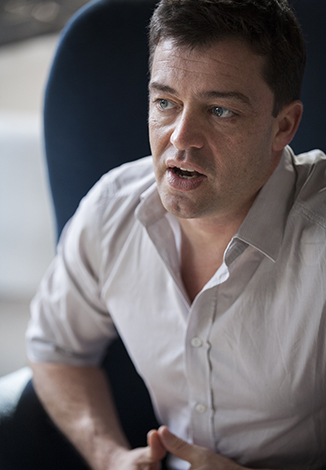 Justin Homewood started in business, aged just 19, on a pig farm in Sussex, buying, renovating and selling antique baths, basins and loos. In 1990 he launched The Water Monopoly in Queens Park, West London and set about extending his stock range to include in-house reproductions of period designs alongside the antique pieces.
It soon became apparent that what had started as a quirky cottage industry/hobby had generated enormous interest in the "forgotten room", more than Justin could ever have envisaged. After the launch of the Paris Bath in 1998 the business moved on a level and this, along with an unparalleled selection of antique stock and the restoration skills of the workshop, have made The Water Monopoly the leader in its field with private and commercial projects worldwide.
Fast forward to 2023, The Water Monopoly moves to its wonderful new premises in North West London.
Craftmanship
The antique pieces are restored to the highest standards in The Water Monopoly's own in-house workshops, located on the ground floor of the showroom. The highly skilled team (some of whom have been with Homewood for over 30 years) include engineers,
plumbers, metal workers, polishers and marble & porcelain restorers. Each salvaged piece leaves the workshop conforming to British Standard pipe threads, which are used throughout the world.